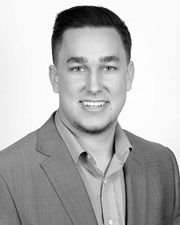 Buffalo, NY Gantry arranged $ 22.4 million for two separate transactions. Tom Grzebinski, Senior Director, and Jack Stelianou, Associate, of Gantry's local office worked with the borrowers to arrange funding from a regional bank and correspondent life insurance company.
The first transaction provided permanent financing for a multi-tenant mix-use property. The loan, which comes from a national bank, grants the borrower, a regular customer of Gantry, a 10-year fixed-rate loan at 3.15%.
Grzebinski says: "There were a lot of moving parts involved in this transaction. Despite working remotely, the borrower and lender worked efficiently to ensure the transaction was completed on time and the loan proceeds were able to pay off three separate lenders from the previous loan. The gantry team values ​​the continued confidence of this returning borrower in financing this high quality, newly constructed facility. "
The second transaction financed an apartment building in the Hudson Valley area on a permanent basis. The loan, which came from a correspondence life insurance company, provided another regular Gantry customer with a 10-year fixed-rate loan without recourse. The terms included a flexible advance payment and seven years of pure interest payments, followed by a 30-year depreciation thereafter.
Grzebinski said: "We have been servicing the loan for almost a decade and are pleased that the customer has exclusively commissioned Gantry to accompany the refinancing process on his behalf. The project has enjoyed solid occupancy for several decades and the borrower is continuously improving the project, as demonstrated by the ongoing multi-million dollar bathroom and kitchen renovations throughout the project. "