Prime Minister David Burt and Acting Secretary of Public Works Diallo Rabain attended a site visit and were given a tour of the Harmony Hall campus today [Feb 10] by General Manager of Bermuda Housing Corporation Paul Martin.
Premier Burt said: "In our 2020 election platform, the Government has recognized that the cost of housing in Bermuda remains a challenge. We have pledged that we will work to continue to increase the stock of available, affordable housing across the country and to help Bermudians move up the real estate ladder.
"This government is working with the Bermuda Housing Corporation to fulfill that promise to the people of Bermuda. Bermuda Housing Corporation currently has a number of housing initiatives underway and I am pleased to be here today to see the progress being made at Harmony Hall in Paget.
"In addition to the work carried out here, modernizations have recently been completed in the former police barracks, offering 10 studio apartments on the east end of the island, two other recently completed units on the west end and several ongoing projects to increase the housing stock.
"The media will recall that the government has committed an additional $1.6 million to the Bermuda Housing Corporation to provide 17 additional affordable housing units.
"In the coming weeks I will be visiting other projects that are currently underway such as Rock Oven Lane, Ripon Cottage and Old Military Road.
"The government is committed to further increasing the availability of affordable housing and this is one of the projects that can help achieve that.
"I would like to thank the Acting Secretary of State for Public Works for joining me today and for the commitment within this Department to bring these projects to completion. Thank you to Bermuda Housing Corporation, to the Chairman, MP Vance Campbell, General Manager Paul Martin and to the entire Board and staff of Bermuda Housing Corporation for their continued hard work overseeing these important projects. And thank you to the construction teams on the ground across the island for continuing this work, which is vital to Bermuda's families."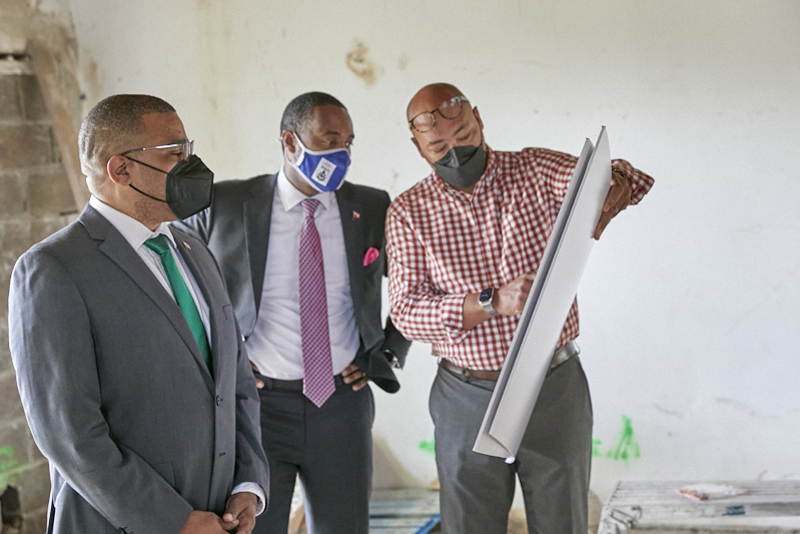 Following the Prime Minister's remarks, Acting Minister for Public Works Minister Rabain said: "The ministry's short-term stimulus package was launched in December 2020. This business development initiative aims to provide employment and construction opportunities for small to medium-sized contractors.
"This project was selected to maximize private sector employment while providing a much-needed refresh of neglected infrastructure as part of the government's stimulus package.
"Harmony Hall consists of four residential buildings – A, B, C, and D – on the west side of the property, as well as the Main Building and Gate House.
"Currently, Blocks A and C are occupied by tenants, Block B is under construction and Block D needs refurbishment before it can be occupied.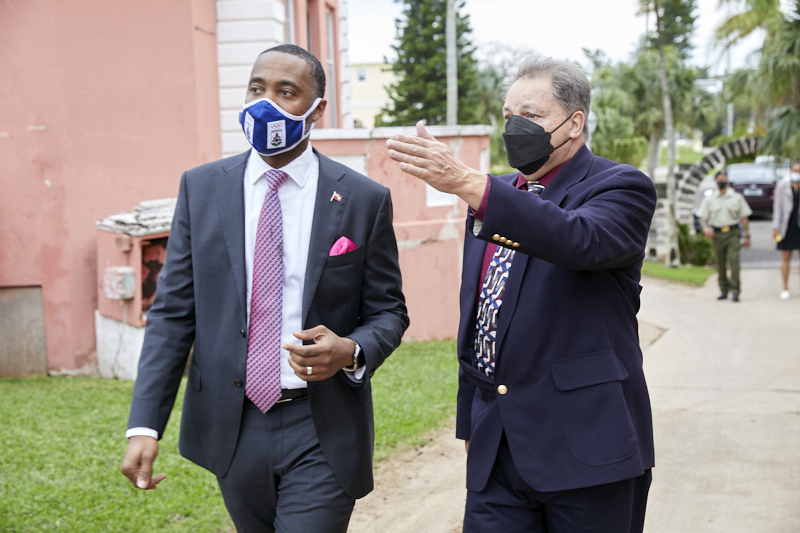 "Gate House is currently being used as emergency shelter while suitable accommodation can be found for customers.
"The plan for the main building is still being finalized together with the master plan for the entire campus.
"Funding for all work at the Harmony Hall site will be split between the stimulus package and the Bermuda Housing Corporation grant.
"I would like to emphasize that these projects are mainly infrastructure improvements and have not further impacted the government's operating expenses.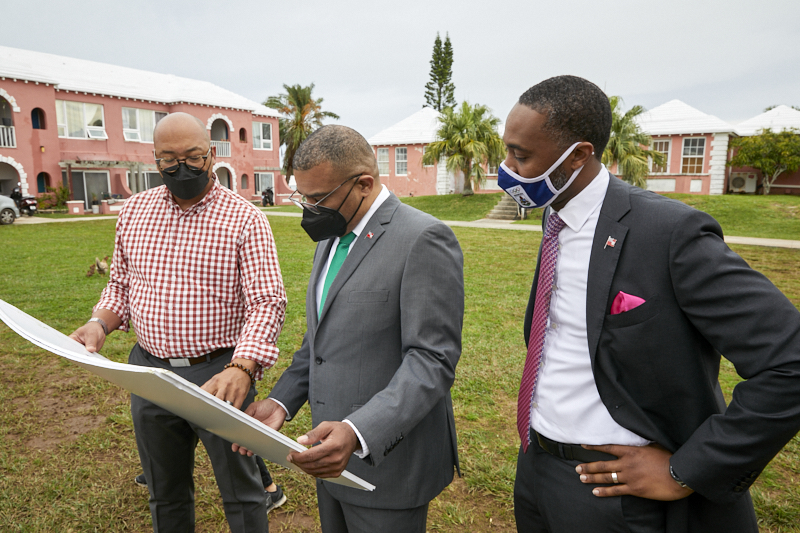 "I would like to take this opportunity to thank the interdepartmental team within this Department of Public Works for their efforts to revitalize this historic campus. The successful completion of upgrading Harmony Hall's critical infrastructure will mean we will have more housing options for older members of our community who are living independently and a stopgap for those individuals who are in distress and need a stopgap to get back on their feet get your legs up.
"The ministry's stimulus plan was created to address the urgent need to boost our economy to sustain and boost employment amid the economic downturn triggered by the COVID-19 pandemic.
"Overall, we are very pleased with the progress of the stimulus package to date and look forward to further updates on the completion of the various projects in the coming months."

Read more about
category: All, News, Videos